Please note we are our currently experiencing issues with our online container request system.
Therefore, if you wish to request delivery or removal of a container, please email us or call us on 01372 732000.
We will reinstate the online system as soon as possible.
Recycling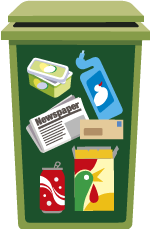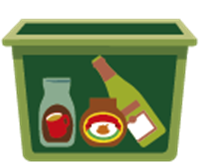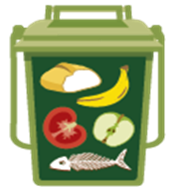 If you would like an additional green recycling bin, glass recycling box or food waste bin please request them using the link to the right. There is no charge for these containers.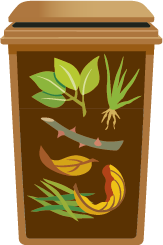 Contact us if you would like to subscribe to an additional garden waste recycling bin.
Refuse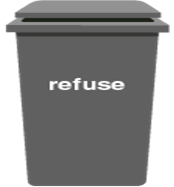 Now that we make weekly refuse collections, we allow only one black refuse bin per household. This has a standard size of 140-litres.
If you are a larger household, of ten people or more, you can request an upgrade to a larger, 240-litre black refuse bin. This will be subject to a home visit from one of our recycling team. They will discuss your needs and ensure that recycling services are being fully used.
How long do deliveries take?
We aim to deliver any new or replacement bin within five working days.
Right thing, right bin
It's really important to put the right thing in the right bin. What if the Council can't recycle it?