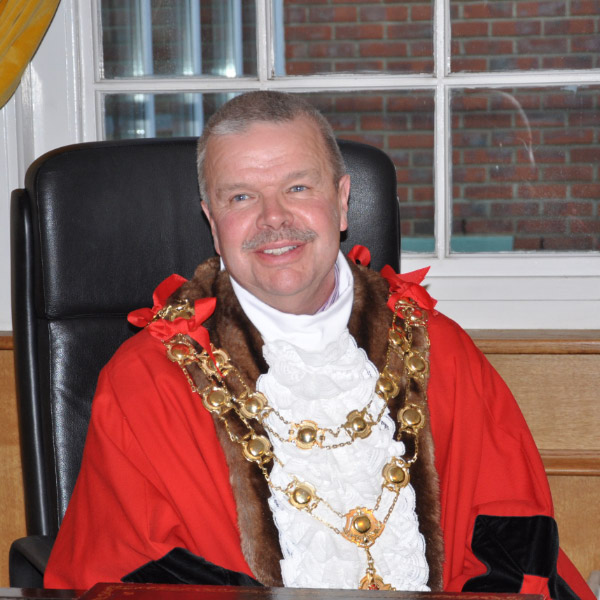 An online book of condolence has been opened by Epsom & Ewell Borough Council for a much-loved Councillor and former Mayor who was killed in a tragic incident at Brands Hatch race track on Saturday 31 July.  
Councillor Robert Foote had served as a councillor for Cuddington ward since 2003, was Deputy Mayor in 2013-14 and became Mayor of the borough in 2014-15.
Councillor Hannah Dalton, Chair of the Residents' Association said, "We were deeply saddened to hear of the tragic death of a wonderful friend and colleague. Rob served the local community for over eighteen years, putting local residents at the heart of everything he did.  
His untimely death is a tragedy and the Council have set up an online book of condolences so that the people of the borough can pay their own respects and tributes to him."
During his time as a Councillor, Robert Foote chaired the Crime Prevention Panel and the Council's Licensing Committee, served on the Neighbourhood Policing Panel and several of the Council's committees including Leisure, Social, Environment, Crime & Disorder, Planning, Standards and Strategy & Resources as well as Human Resources Panel.  As Mayor his chosen charities were Epsom Foodbank, Epsom & Ewell Citizens Advice Bureau and the Cystic Fibrosis Trust.
Robert Foote was born in Bristol. He spent 30 years in the airline industry and ran a car servicing business and worked as an MOT tester. He moved to the borough 19 years ago along with his wife Rosemary, who sadly passed away in December last year.
Councillor Dalton added: "For his Mayoral speech, Rob said, 'Most of my friends…will know me as a car mechanic, some as an aircraft engineer and some as a close friend and for me the latter is priceless. During my life, I have had numerous interests, hobbies and different jobs and that has brought me into contact with many people from different backgrounds and cultures. This has stimulated an interest in individuals and people from all walks of life, rather than interaction with mechanically propelled vehicles, which has been my day job….The feeling of excitement that I am now experiencing as Mayor can only be compared with my first solo flight as a private pilot! '
"Rob will be greatly missed by us all and our heartfelt condolences go to his family and friends at this very sad and difficult time."