It's simple to recycle up to 60% of your waste from home using your new collections service, Simply Weekly Recycling. How will I know when I've had the Big Switch?
Leave your bins out for collection in a visible place at the edge of your property by 6.30am on collection day. Please note we work as normal on bank holiday Mondays and Good Friday. Christmas and New Year's weeks collections may vary and will be notified here nearer the time.
Weekly collections
Mixed recycling. Paper, card, cartons, cans and plastics. Textiles in a bag by your bin. NO GLASS.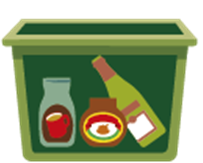 Glass recycling. Glass bottles and jars ONLY.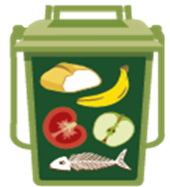 Food waste recycling. All food waste.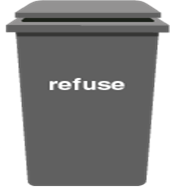 Refuse. If it can't be recycled in your other bins. NO FOOD WASTE PLEASE.
Because these are weekly collections you will no longer need a collections calendar. You can simply choose whether or not to put each bin out on collection day.
Fortnightly collections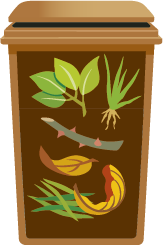 Garden waste and leaves. A fortnightly, chargeable service for subscribers only.
Learn more
Other options for recycling and waste